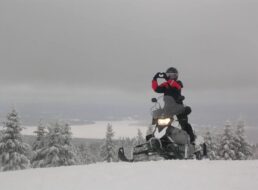 Posted on February 14, 2018 by Pittsburg Ridge Runners in Club News, Trail Reports, Warming Hut, What We're Talking About

Hello Snowmobilers, Happy Valentines Day! Here's the latest report from Kevin, PRRSC Grooming Coordinator: Trail report for 2/13. "Last night (2/12)we started recovering from a crazy busy weekend followed by mild temperatures Sunday not allowing us to groom. 75% of the system was double groomed last night into this morning and the rest of it […]

Comments Off

on Pittsburg Ridge Runners Trail Report – Valentines Day edition

Continue Reading...