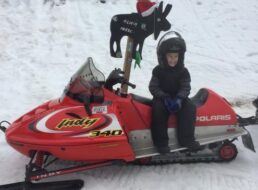 Posted on March 6, 2018 by Pittsburg Ridge Runners in Club News, Trail Reports, What We're Talking About

Hello Snowmobilers, That's one happy rider! He not only found Melvin, he rode 100 miles with the big boys too! Welcome to the Club young man. Trail Report 3/6/18 "After a long and grueling week of unplanned repairs all 4 of our bullys are back out ready to work on the trails. Current conditions are; […]

Comments Off

on Pittsburg Trail Report & Club News – Tuesday, March 6th

Continue Reading...