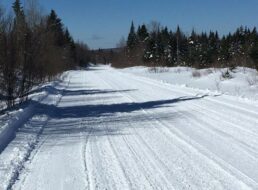 Posted on March 21, 2018 by Pittsburg Ridge Runners in Club News, Trail Reports, What We're Talking About

TRAIL REPORT "Hello it's Wednesday afternoon March 21st. The Pittsburg Ridge Runners trail system is in very good to excellent condition throughout the 230 miles of trail that we maintain. Groomers took a couple of nights off midweek to conserve some of our grant in aid funding that we still have left. You may have […]

Comments Off

on Trail Report – Wednesday, March 21st, 2018

Continue Reading...