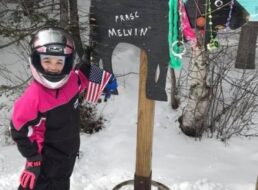 Posted on March 27, 2017 by Pittsburg Ridge Runners in Club News, Trail Reports, What We're Talking About

Lots of smiling faces this weekend. The PRR groomers took care of business all weekend and the trails were great. Here is what will be happening this week from our Grooming Coordinator, Kevin Lassonde. "After tonight's shifts it is very unclear wether we will groom much more or not. The weather is showing big changes […]

Comments Off

on Trail Report for Sunday, March 26th, 2017

Continue Reading...