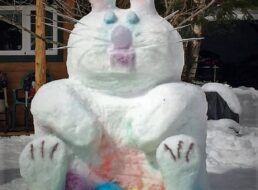 Posted on March 26, 2018 by Pittsburg Ridge Runners in Club News, Trail Reports, What We're Talking About

HAPPY EASTER! Dina Adam photo Here's the latest trail report – "I'm sure most people are wondering how much longer we're going to be able to go. We groomed last night and two groomers will be out tonight. After that we will have approximately 40 to 50 grant-in-aid hours left which will hold us for […]

Comments Off

on Pittsburg Trail Report – Monday, March 26th, 2018

Continue Reading...