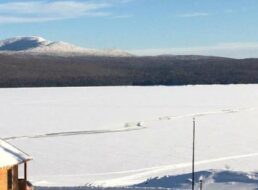 Posted on January 4, 2018 by Pittsburg Ridge Runners in Club News, Trail Reports, What We're Talking About

"Good evening fellow Ridge Runners, Here's my update for Thursday January 4: We are receiving some snow at this time and like always the total amounts predicted are from 1″-40″ so all we can do is wait until it's over. Corridor 20 from Shatney Mtn. towards Beecher Falls VT is open but will not be […]

Comments Off

on UPDATE on Trails, Snow, Pressure Ridge and Temperatures from Kevin Lassonde

Continue Reading...