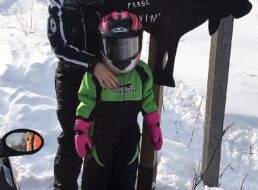 Posted on December 31, 2016 by Pittsburg Ridge Runners in Club News, Trail Reports, Warming Hut, What We're Talking About

Hello Snowmobilers, HAPPY NEW YEAR!! First off, we need to remind everyone that the lakes are not safe. Please use extreme caution on First Connecticut Lake and Lake Francis. We want everyone to be safe. Please do not put yourselves and our emergency personnel in danger. The Burg made out very well with Thursday's snowstorm […]

Comments Off

on Pittsburg, NH Snowmobile Trail Report, New Year's Eve 2016

Continue Reading...