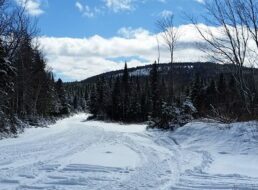 Posted on March 22, 2016 by Pittsburg Ridge Runners in Trail Reports, What We're Talking About

  Our Trails remain open except Trail 141 from Dorman's Gas to Young's Store.  If you do want to ride, trailering north to Magalloway Road or to the East Inlet area is suggested. We are forecasted to get more snow later today, Wednesday, Thursday and Friday totaling who knows maybe 3, 5 to 8 inches.This […]

Comments Off

on Trail Report for March 22nd, Tuesday, 2016

Continue Reading...