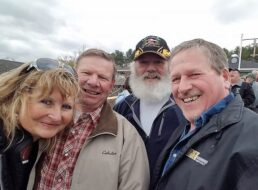 Posted on May 9, 2017 by Pittsburg Ridge Runners in Club News, Trail Reports, Warming Hut, What We're Talking About

On Sunday May 7th the New Hampshire Snowmobile Association's Annual Meeting was held on the Mt. Washington Scenic Cruise Ship on Lake Winnipesaukee. What a wonderful day cruising around the "Big Lake", having a great meal and the best thing was the Pittsburg Ridge Runners receiving several big awards!! Our first award was for donating […]

Comments Off

on PRRSC are BIG Winners……..

Continue Reading...