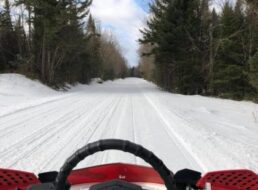 Posted on February 27, 2018 by Pittsburg Ridge Runners in Club News, Trail Reports, What We're Talking About

Hello Snowmobilers, Here's the latest TRAIL REPORT – Steve Laferriere photo "Good news, our trail conditions continue to improve as the team of operators work their magic. Conditions south of Back Lake are fair to good. Conditions around Back Lake are good to excellent with good snow cover. All other trails northwest and northeast I […]

Comments Off

on Pittsburg Trail Report & Club News, February 27th, 2018

Continue Reading...