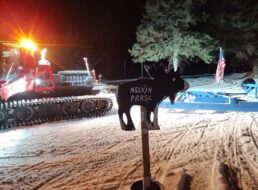 Posted on January 14, 2021 by Club User News in Club News, Trail Reports, What We're Talking About

"We've received two to four inches of new fluffy snow yesterday. Groomers were out Sunday night Monday and Tuesday. Seeing some reports on our Facebook page from riders saying that you've got to get out there and once you get out there, the trails on the larger open roads are in unbelievable condition!!!!! Early weather […]

Comments Off

on Kevin's Trail Report – January 13th, 2021

Continue Reading...