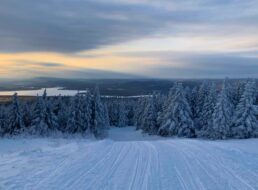 Posted on February 12, 2020 by Club User News in Club News, Trail Reports, Warming Hut

E Flower photo Kevin's Trail Report – 2/11/2020 "Hello fellow Ridge Runners- We've received 10 to 16 inches of new snow over the past 3 to 5 days. Groomers are out running mostly night shifts but some day shifts to fill in the gaps that we have due to mechanical repairs that may need to be done. Trail […]

Comments Off

on Kevin's Trail Report and What's Happening this Week……

Continue Reading...