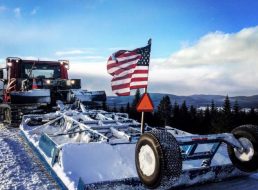 Posted on March 1, 2018 by Pittsburg Ridge Runners in Club News, Trail Reports, Warming Hut, What We're Talking About

SnoDeo weekend, where does the time go? If you haven't checked it out before, it's a snowmobiliers "candy store" of all the latest and greatest! This Saturday at The Hut we will be serving some great grub! We have our always popular Turkey soup, Cindy Shaw has made us some Chili and we have re-stocked […]

Comments Off

on Warming Hut 3/3/18

Continue Reading...