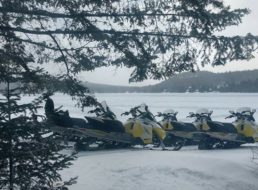 Posted on March 13, 2019 by Pittsburg Ridge Runners in Club News, Trail Reports, Warming Hut, What We're Talking About

Happy St. Patrick's Day    Kevin's Trail Report dated Tuesday March 12th 2019.  "We have received another 4 to 8 inches of new snow fall Monday night that was not even on the radar. The groomers have been running on their regular schedules but take note that we have had a few breakdowns that has […]

Comments Off

on Trail Report & Upcoming Events – March 13th, 2019

Continue Reading...