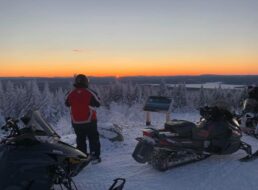 Posted on January 21, 2021 by Club User News in Club News, Trail Reports, What We're Talking About

Kevin's Trail Report – Last weekend we had 2 groomers breakdown which made for some tough sledding.  Both of those groomers are back at the garage being worked on. Dave Ainsworth has been out grooming nonstop and the north-eastern side of our trail system is in good shape. Yesterday Jason Busfield did the westside of […]

Comments Off

on Kevin's Trail Report & News – Thursday, January 21st, 2021

Continue Reading...