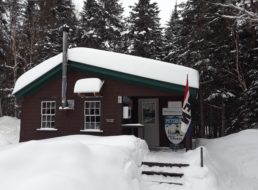 Posted on March 8, 2019 by Pittsburg Ridge Runners in Club News, Trail Reports, Warming Hut, What We're Talking About

Trail conditions continue to be amazing! The daytime temperatures are comfortable and the frequent dustings of snow make for some of the best riding of the winter! What are you waiting for? Come on up and enjoy! This Saturday the Warming Hut crew will be Cathy & Terry Swain along with Brynn & Sue Rugg. […]

Comments Off

on Warming Hut 3/9/19

Continue Reading...