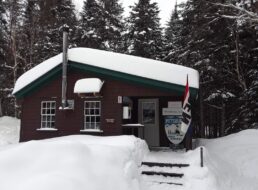 Posted on January 6, 2020 by Club User News in Club News, Warming Hut, What We're Talking About

The PRR warming Hut will be opening for the season on January 11, 2020. I know you have all been waiting for a "Hut Dog," the best dogs north of Bean Town! Well, you'll be able to have lunch with Sue, Brynn, Cathy and Terry, your "hut hosts." They will be serving Clubhouse Turkey Soup; […]

Comments Off

on Warming Hut opens this Saturday.

Continue Reading...