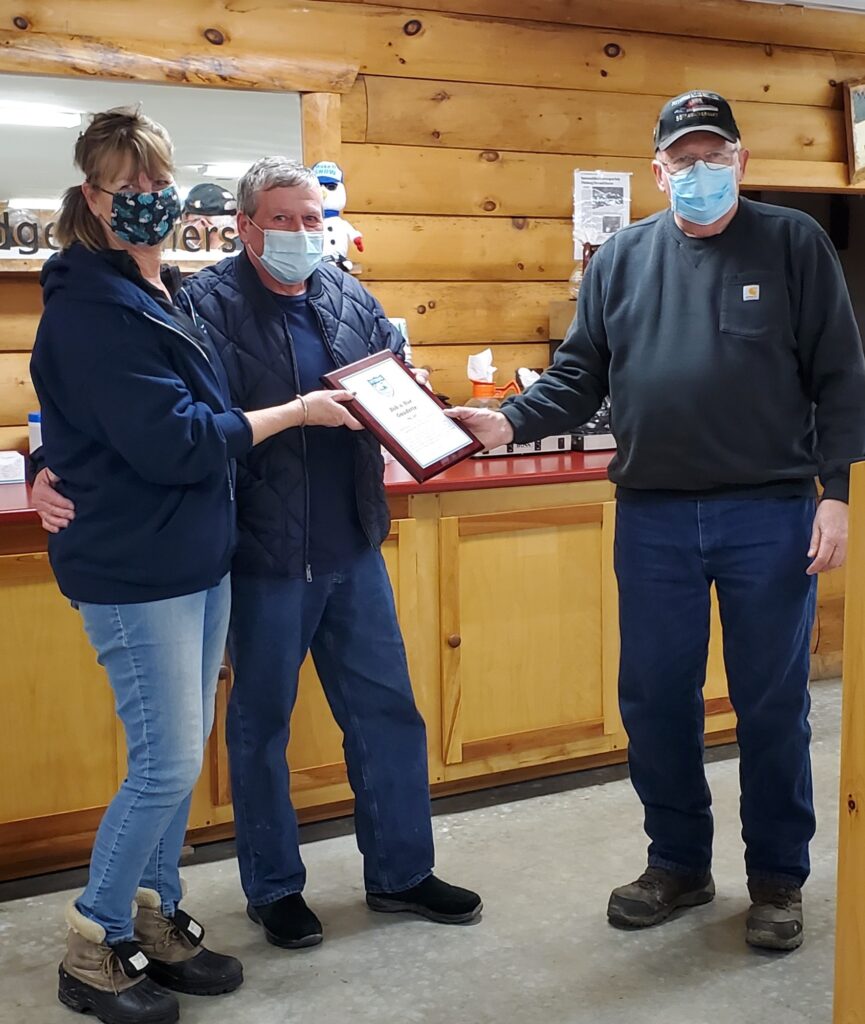 Recap of last night's March Monthly Meeting –
Our retired Warming Hut Hosts, Bob & Sue Gaudette were presented with a plaque in recognition of their twelve years as hosts of the Warming Hut. (They also groomed trails on Friday nights and Bob was on the BOD for many years.)
We know many of you remember them for their gracious hospitality, and good humor. Bob & Sue's hard work and dedication to the Ridge Runners will always be greatly appreciated.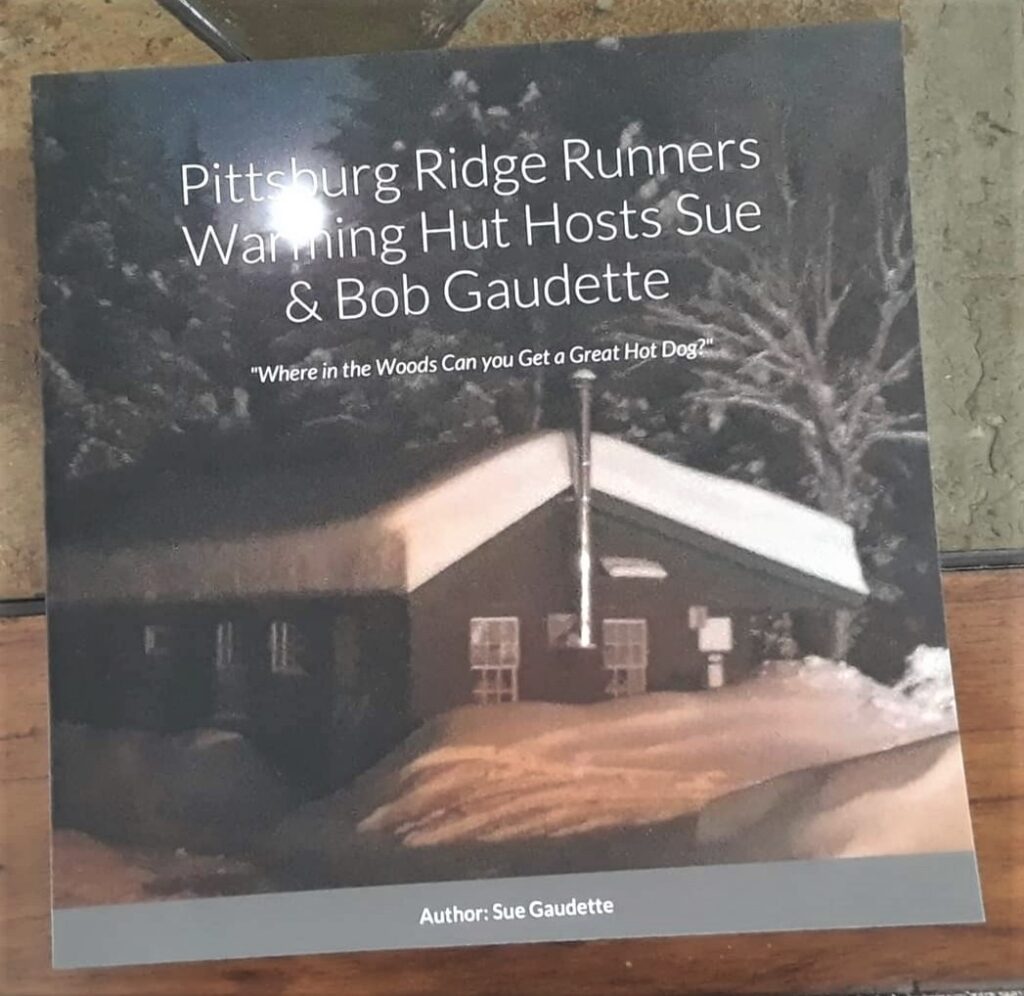 Sue has written a book about their experiences as Hut Hosts, and she has dedicated a portion of the proceeds to the Ridge Runners Scholarship Fund.
Last night Sue presented the Club with her first donation of $700 from her book sales. Wow!
Thank you Sue for your generous donation. We are sure your wonderful book will continue to sell very well.
Sue's book can be purchased at Ramblewood Cabins and Tall Timber Lodge.
Another donation –
Club President, Curt Shaw informed the membership that he recently received a donation in the amount of $5,193.
Yes, you read that right.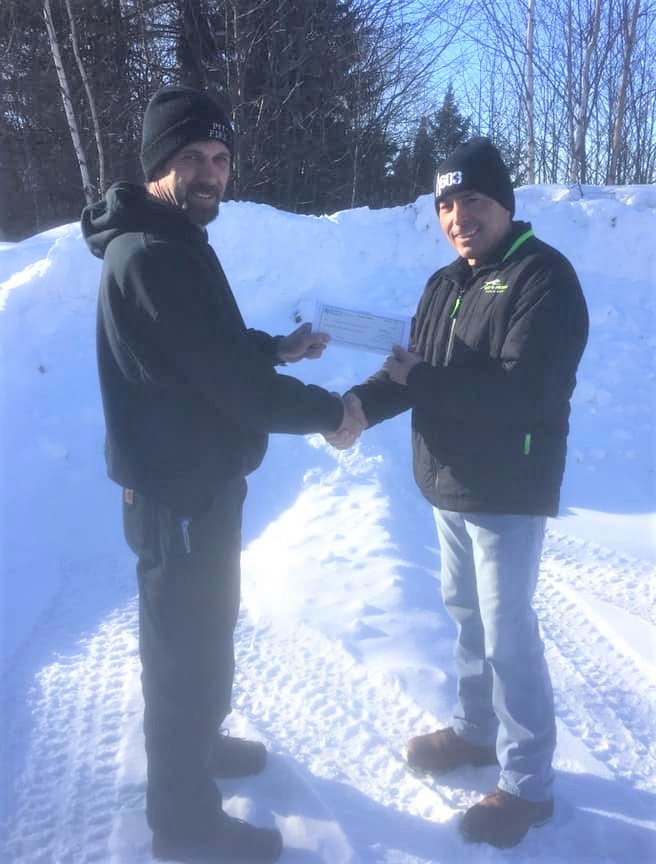 Here is
Roy Oliver presenting Kevin Lassonde with a check in the amount of $5,193.00
which
Marco Philippon, Guy Philippon, Cody Philippon, Brad Noyes and Roy
raised from their Goldenchild Back Lake Nationals Race held February 27th on Back Lake.
They are looking forward to 2022!
We would like to thank the race organizers for their very generous donation which we've decided to put towards the purchase of a new groomer.
Thank you so much!!
PRR'S Corinne Howland top 2021 Fund Raiser for Camp Sno Mo!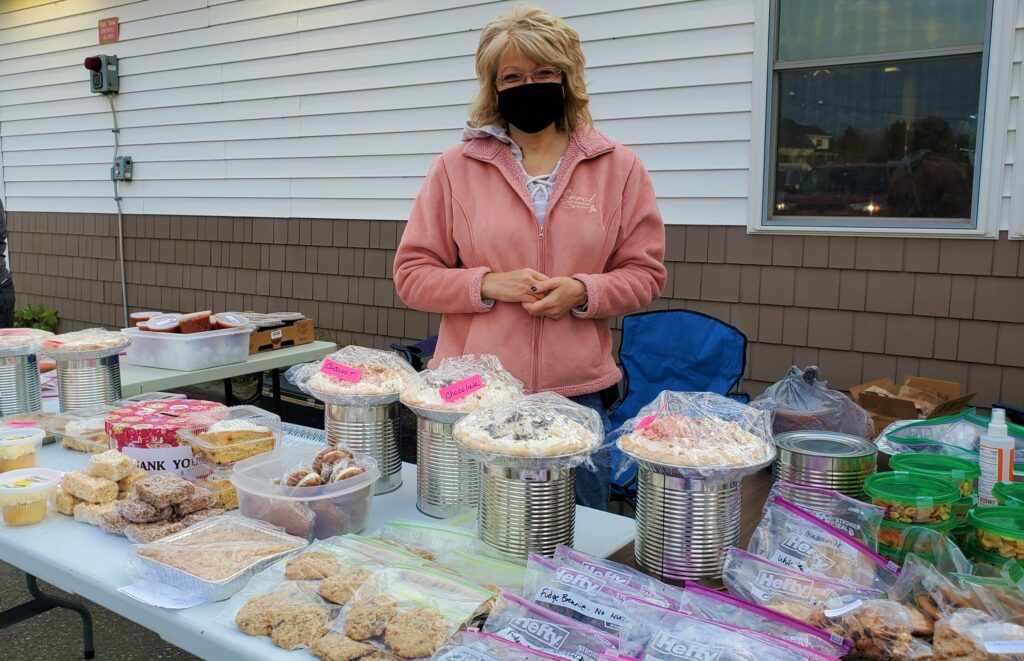 We would like to announce that Corinne Howland, through her fundraising efforts has submitted the largest donation of any snowmobile club  in New Hampshire for this year's Easter Seals Camp Sno Mo in the amount of $10,438.
Corinne held a very successful Bake Sale on the 3 day Holiday Weekend in October, and continued fund raising with many, many phone calls to local and regional club business members. She was amazed at the generosity of everyone.
Corinne did have lots of help from many local members with the bake sale and would we like to thank all those volunteers that helped make this years Camp Sno Mo Fund Raiser such a great success. 
Congratulations Corinne, and thank you for your dedication.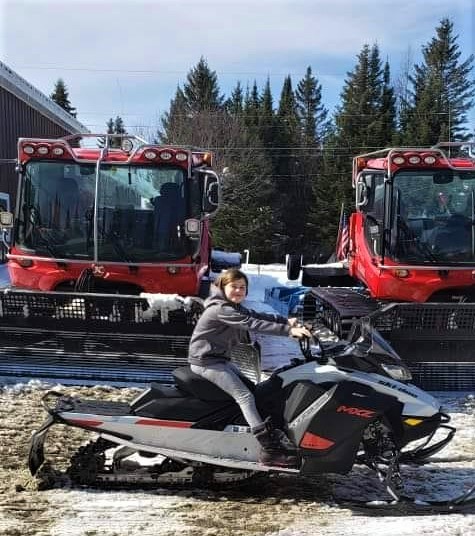 And this year's Snowmobile Raffle Winner was…….
Sophia Drakopoulos of Berwick, Maine. Congratulations Sophia!!
Have fun on your new ride.
Up Coming Events
4/8 – Thursday, Annual Club Meeting and Club Elections, 7:30 PM at the Club House
Have fun out there, slow down, and enjoy the trails.
PRRSC