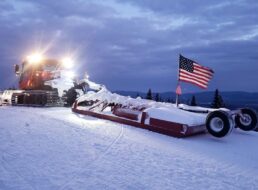 Posted on March 9, 2020 by Club User News in Club News, Trail Reports, What We're Talking About

Two groomers are out working their magic tonight mostly on the western side of Route 3. Last night 3 groomers were out and covered most of the Eastern side and portions of the village, corridor 20 to Vermont and 5/140. The weather doesn't look like it's going to cooperate for the next few nights so […]

Comments Off

on Grooming Report – Sunday, March 8th, 2020

Continue Reading...