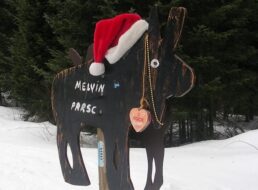 Posted on February 14, 2019 by Pittsburg Ridge Runners in Club News, Trail Reports, Warming Hut, What We're Talking About

Happy Valentines Day! Kevin's latest Trail Report – dated Wednesday, February 13th " We have received 5-8″ of new snow last night and today. (and it's still snowing) Groomers are running nightly and a few day shifts to help cover more ground due to the fact that we have had some fairly costly mechanical breakdowns. […]

Comments Off

on Trail Report & Club News – Valentines Day 2019

Continue Reading...