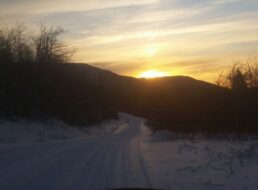 Posted on January 7, 2016 by Pittsburg Ridge Runners in Trail Reports, What We're Talking About

The photo tells it all. The Burg has beautifully groomed trails. The groomers were out last night and they are at it again today getting the trails in tip top shape for your riding pleasure. The grooming continues to be from the Back Lake area and north. These are the areas you want to be riding. The Malvina Loop […]

Comments Off

on Trail Report for Thursday, January 7th, 2016

Continue Reading...